Is Vietnam ready for a digital transformation after COVID-19?
Technologies involved in the digital transformation have been instrumental in Vietnam's ability to adapt to the new COVID-19 reality, according to a researcher at RMIT University (Vietnam).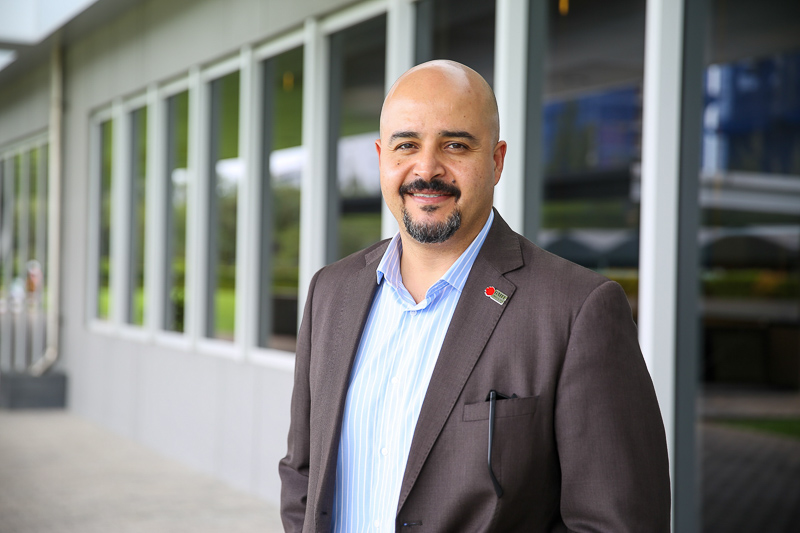 RMIT Vietnam MBA and EMBA Program Manager Dr Abbott J. Haron said that technology has been instrumental in Vietnam's ability to adapt to the new COVID-19 reality.
RMIT MBA and EMBA Program Manager Dr Abbott J. Haron said the current situation has shown clear evidence of governmental and social digital transformation in Vietnam.
"The COVID-19 crisis has rocked the world to its core," he said. "The situation seems bleak, however Vietnam is one of the few countries in the world with a relatively low infection rate. The authorities in Vietnam mobilised a plethora of technologies to monitor and prevent the spread of the virus and the population adapted in record time."
Digital transformation, which focuses on the transformation and integration of all value-chain partners into digital networks, involves artificial intelligence, technology, exchange of data, and robotics in addition to nano or biotechnological solutions.
Dr Haron also referred to quantum computing, artificial intelligence, self-driving cars, 3D printing and nanotechnologyas technologies that will transform and bring economies into the future, "however, Asian schools do not so far have a full strategy in place to prepare for it".
"In 2016, less than a quarter of educational organisations in Asia have a full digital plan in place. More than half (53 per cent) are developing a specific policy and 24 per cent have partial or no strategy at all. Unfortunately, Vietnam was one of the 24 per cent that had a partial or no strategy in place," he said.
"Nevertheless, thanks to the country's forward-thinking leadership, Vietnam's digital transformation initiatives have been steadily growing since then, as foreign direct investment poured into the country and multinationals moved their operations to Vietnam to take advantage of the motivated workforce."
This has resulted in a sharp rise in the numbers of SMEs who have leveraged the latest technological and innovative trends in order to be part of this new ecosystem.
"The private and public sectors in Vietnam see digital transformation as an important revolution," Dr Haron said. "Both sectors have started to prepare, hoping that digital transformation becomes an instrument for Vietnam to escape the challenges faced by developing countries. It could potentially help Vietnam leap-frog developed countries by leveraging the skills of its young and entrepreneurial population."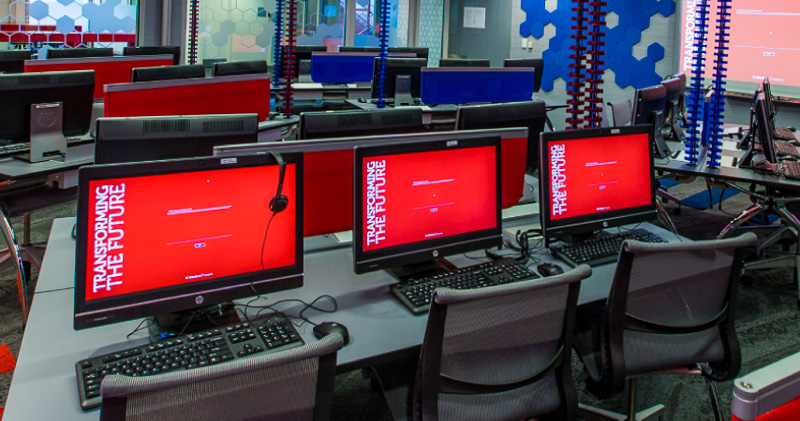 Higher Education took the lead in leveraging the latest technologies.
Higher Education (HE) in Vietnam was one the first industries to leverage the latest technologies to adapt in record time to the new norm.
According to an article in the World University Rankings, online education has gone viral in many Asian countries and Vietnam is on the cutting edge of this transformation.
"Other industries are learning valuable lessons from the likes of RMIT University," Dr Haron said.
"There is an increased demand for employees with high skills, such as technical specialists. Innovation in the use of technology will not only make employees more capable and boost labour efficiency, but it will raise household incomes and national revenue.
Highly ranked universities like RMIT Vietnam will be able to give students the tools to adapt and innovate their way through life.
"RMIT Vietnam students are taught to be critical thinkers with authentic learning and assessment," Dr Haron said. "However, there is still a place for short courses, vocational education and micro-credentials for seasoned employees and those who have not yet entered the labour market.
"The right priorities must be given to the right industries, particularly those in hi-tech industrial zones and education in the start of the transition towards digital transformation. Those industries must be carefully selected to be part of pilot projects. Successful and failed cases must be used as the basis for setting up national digital transformation strategies."
Source: rmit.edu.vn